---
I started painting while living on Saint Simon's Island. For a self-taught beginner, seascapes seemed to be the most natural place to start: I was surrounded by the ocean and beautiful marshlands!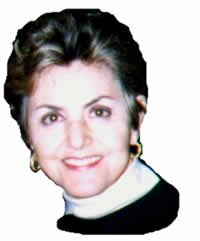 While living on the island, I found an excerpt in an article entitled "Becoming an Artist" and taped it to my sketchbook. It reads:
You try something. Explore it. Change it. Rework it. Sometimes, destroy it!
And you start again. Each time you can discover something new.
Every time is a challenge!
I re-read this from time to time to remind me that art is much like life…an ongoing adventure!
Since I have moved to the Atlanta area, most of my work is studio-based. These works in oil are images taken from my personal collection of photographs. Years of painting from nature
has helped me maintain a quality of freshness in my work.
Thank you for your interest in my work. If you would like to write me, please email me at evelyn@evelynreece.com.
---
Ordering and Shipping Information:
Ordering:
Please email me the name of the print you would like to order. Include your name, phone number and address you want your art shipped to. Then let me know if you are mailing me a check or a money order for the amount of the art plus shipping. For money orders, I ship when I receive them. For personal checks, I ship when the check clears the bank. Send payments to:
Evelyn Reece
Joys of Art
1425 Market Blvd, Suite 330-250
Roswell, Ga., 30076
Shipping:
I always ship insured U.S. Post Office Priority Mail.
If you want your order shipped FedEx, just email me and we can make arrangements.
11X 14 Matted Print $35.00 plus $5.00 shipping.
Return Policy:
Since prints are insured, there will be no problem if your art arrives damaged.
Just let me know right away and I will take the proper action on this end.